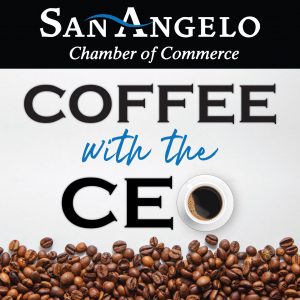 "Coffee with the CEO" is a recently revived monthly Chamber program where we invite members to join President/CEO Walt Koenig to enjoy casual conversation.
Details:
The Chamber will provide a limited menu with Free Coffee/Tea and breakfast treats, on us!
Join the CEO of the Chamber for an opportunity to let him know what is happening in business and the community from your perspective and learn what the Chamber is doing to help the business community.
FREE to attend!
We also want to learn about you and your business! The Chamber gives hundreds of referrals every month and we want to be able to send new business your way.
2023 Coffee with the CEO Dates 
o   January 18, 2023
o   February 15, 2023
o   March 15, 2023
o   April 19, 2023
o   May 17, 2023
o   June 21, 2023
o   July 19, 2023
o   August 16, 2023
o   September 20, 2023
o   October 18, 2023
o   November 15, 2023
o   December 20, 2023