The San Angelo Chamber of Commerce is excited to announce that we are incorporating the 20 Under 40 Program into our calendar of events this year.
The 20 Under 40 Ceremony will be held on October 28th at the McNease Convention Center. Registration will open on September 20.
This award recognizes a new generation of influential professionals who exemplify occupational excellence, servant leadership, and exude remarkable personal qualities.
This year's recipients will be announced soon. STAY TUNED!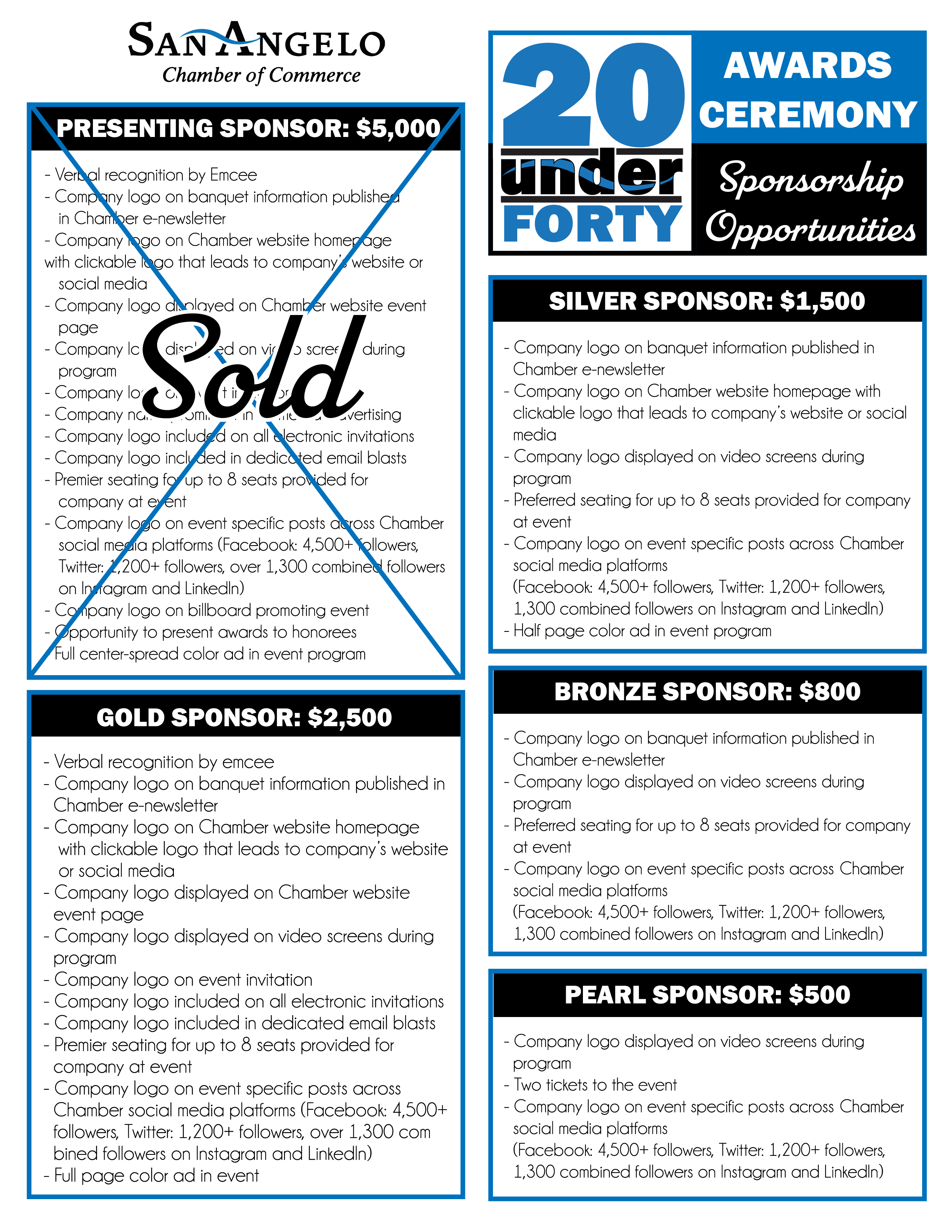 Thank you to our Sponsors!