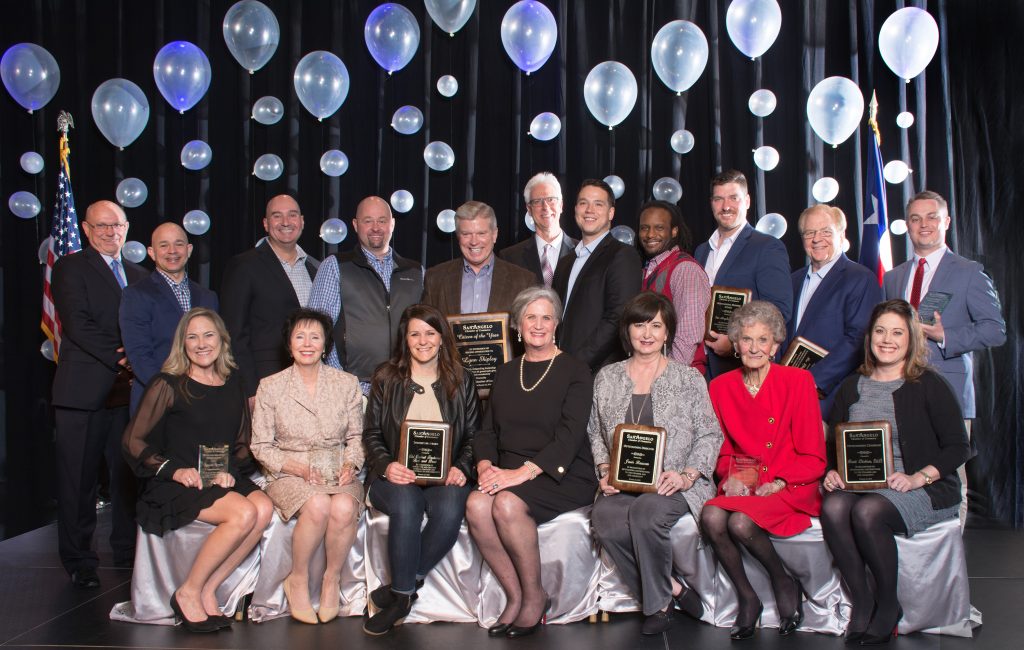 On Thursday, January 23, 2020 the San Angelo Chamber of Commerce held their 104th Annual Banquet at the McNease Convention Center.
Bob Phillips, the Texas Country Reporter, was the featured speaker for the evening. Special thanks to Mueller, Inc. for underwriting this appearance.
Attendees were treated to highlights of 2019, a preview of 2020, and several awards were given to outstanding individuals in our community by 2019 Board Chair Sheryl Pfluger. The following awards were given out:
Also celebrated were this year's Board of Directors members:
Trinidad Aguirre, Jr., TAJMER LLC
Jeff Chandler, Attorney at Law
Keith Dial, MTP Hospitality
Scott Jameson, West Texas Rehabilitation Center
C.J. Muniz, BlueCross BlueShield of Texas
The grand finale of the evening was the ceremonial naming of the Citizen of the Year. Lynn Shipley, unit director of the original H-E-B was named as the 2019 Citizen of the Year.
Once again, thank you to all of our sponsors who made this year's event possible. A big thank you to our platinum sponsors: Black Plumbing, BlueCross BlueShield of Texas, The Latest Scoop, Mueller, Inc., Pfluger Herefords, LLC, and WTX Oilfield Services.