About Leadership San Angelo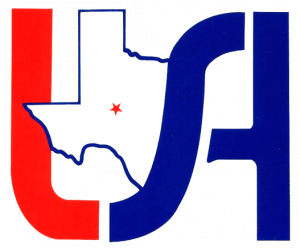 Leadership San Angelo is designed to help develop future leadership for our City by providing intensive training in areas strategic to the city's well-being.
The purpose of Leadership San Angelo is to give interested men and women with leadership potential the opportunity to develop their knowledge, and to hone the skills of leadership through a planned learning process in the atmosphere of the city itself. In this living laboratory, Leadership San Angelo will bring together persons from all areas of the city's life for sharing, learning and participation. When they have completed the course, they will be familiar with all aspects of San Angelo's life, and will be better prepared to lead and work together.
A maximum of 30 persons will be selected for this program, chosen by an anonymous selection committee from those who apply. Nominees and their employers must be able to commit the time required for the program, and participants will hopefully come from all segments of the community. A candidate must be 21 years of age or older.
The San Angelo Chamber of Commerce is now accepting applications for the 2023-2024 Leadership San Angelo Class 41. Click below to download the application.
Deadline to submit applications is August 18, 2023
About Leadership San Angelo Alumni Association

Permanent mailing address:
Leadership San Angelo Alumni Association
c/o San Angelo Chamber of Commerce
418 West Avenue B
San Angelo, TX 76903
For more information, contact:
Kit Wyatt, President, LSAAA
kit@pbwtxlaw.com 
For information about High School Scholarships offered by LSAAA:
Membership in the Leadership San Angelo Alumni Association (LSAAA) is open to graduates of the Chamber of Commerce sponsored Leadership San Angelo Program. Annual dues are $36.00, payable throughout the year.
LSAAA mission statement:
Support and promote the Leadership San Angelo program;
Provide educational opportunities that foster improved leadership skills and increased awareness of the issues facing San Angelo;
Promote and maintain Alumni communications; and
Promote its members to all divisions of city and county government and service, and to civic and charitable organizations.
Pay Annual LSAAA Dues
Click the "Buy Now" button below to pay your annual LSAAA dues. You will be securely redirected through PayPal to process your payment.
Pay Lifetime LSAAA Dues
Click the "Buy Now" button below to pay lifetime LSAAA dues. You will be securely redirected through PayPal to process your payment