Are You Interested in Joining the Concho Cadre?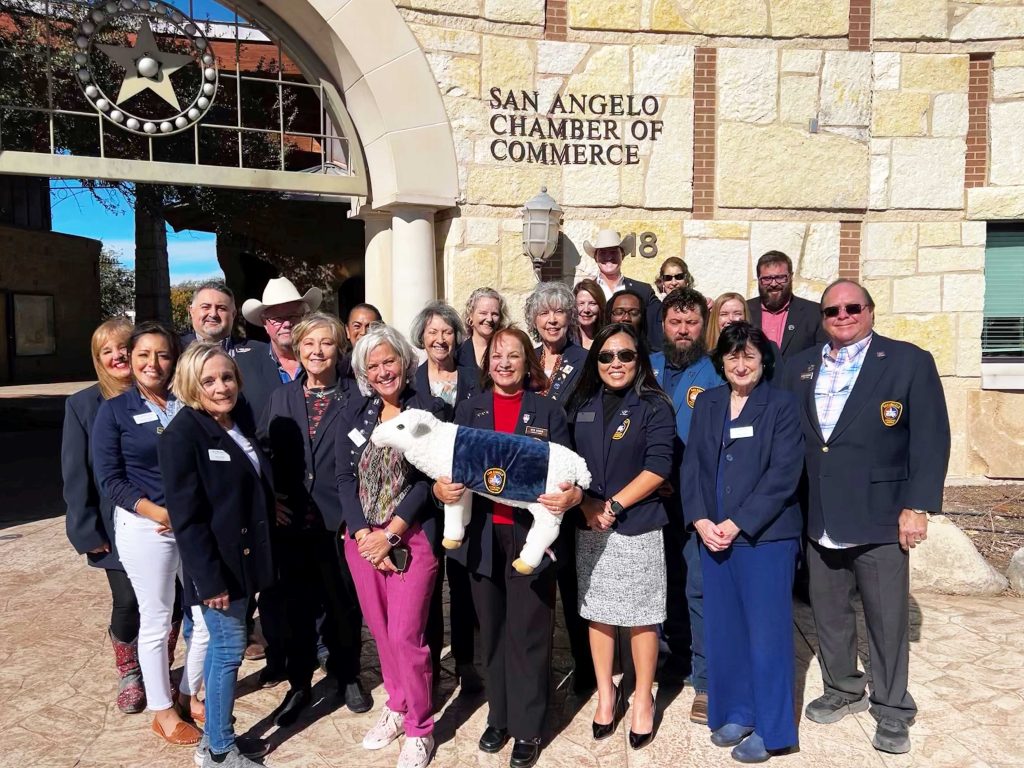 What is the Concho Cadre?
The Concho Cadre are the San Angelo Chamber of Commerce's volunteer host welcoming group, serving the Chamber at various functions, including ribbon cuttings and business celebrations, luncheons, Business @ Happy Hour, Business Expo, and other events They are the ultimate ambassadors of San Angelo.
What are the benefits of joining the Concho Cadre?
If you're friendly, wear a smile, and would like to learn about new businesses in town, we'd love to have you in the Concho Cadre. Through this organization, you will meet new business owners/managers, be able to network at Chamber functions, have the opportunity to leave your business information at each ribbon cutting location, and share the Chamber's goodwill throughout the local business community.
What are the requirements of joining the Concho Cadre?
Membership in the Cadre is completely free and open to the public. To remain a member in good standing, each Cadre member must attend a minimum of six functions per year. These functions include all events of the Cadre: Cadre meetings, Chamber luncheons, Business @ Happy Hour, ribbon cuttings and business celebration, and special events of the Chamber.
What is the next step?
If you are interested in becoming a Cadre member, simply fill out the form below and return it to the Chamber at 418 West Avenue B, San Angelo, TX 76903 or you may email it to heather@sanangelo.org.