Member News allows you to share information with other members, the Concho Valley and beyond! To submit your Member News please fill out the form below.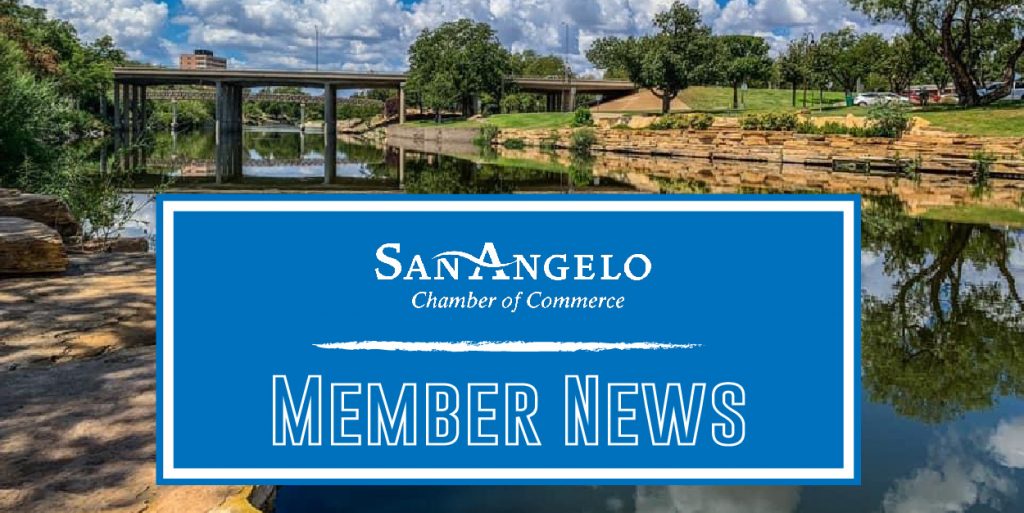 Veterans of Foreign Wars 9th Annual Golf Tournament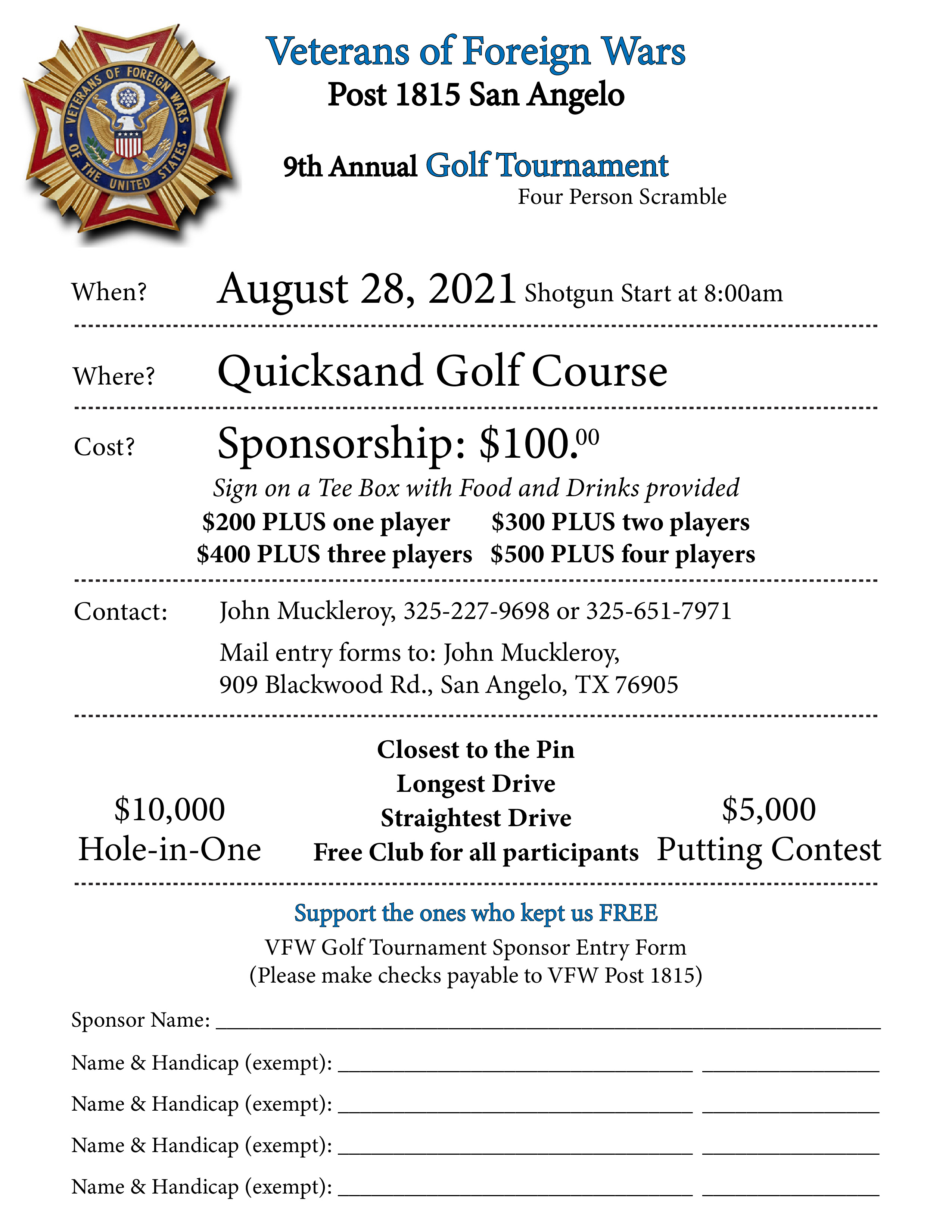 For more information, contact John Mulckelroy at 325-227-9698.
Angelo State University Part-Time Job Fair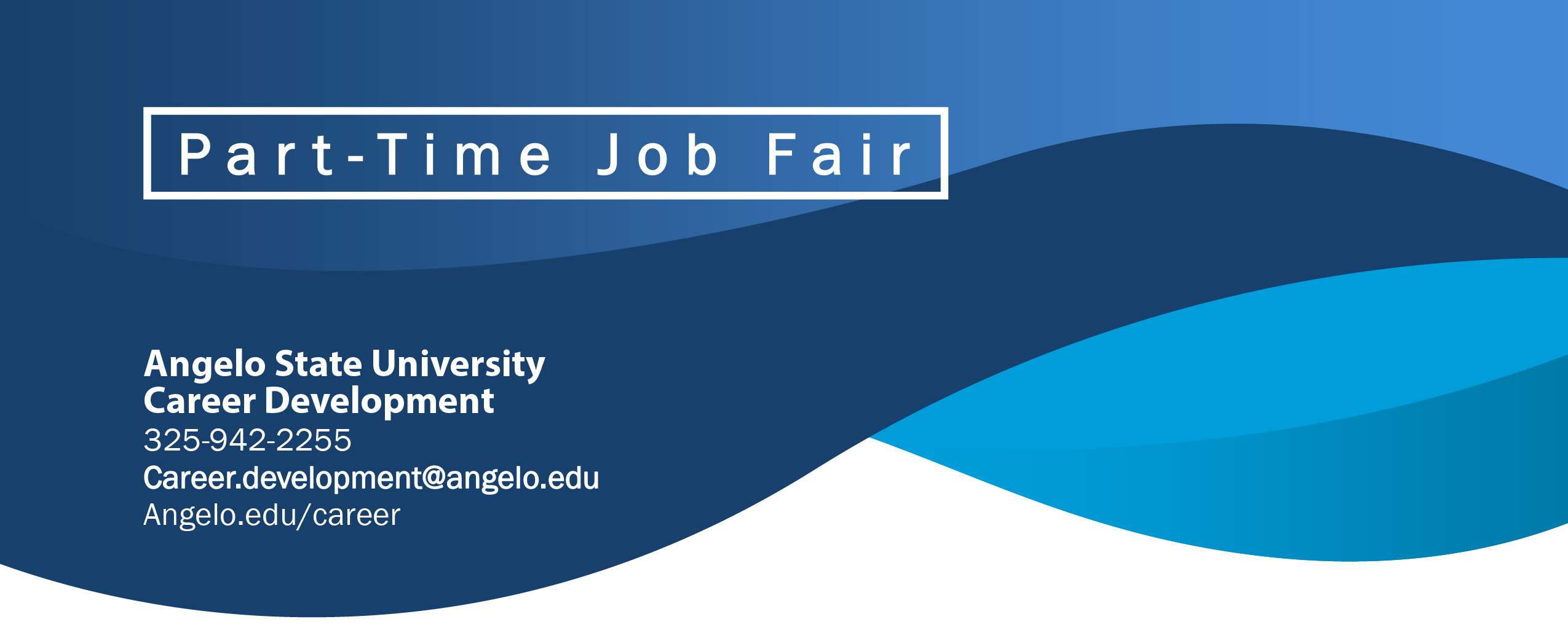 Angelo State University's Career Development Department is happy to bring back the in-person Part-Time Job Fair!
There is no charge to participate in this event and deadline for registration is September 3rd, 2021.
Date: Wednesday, September 8th, 2021
Time: 1:00 - 3:00 pm
Location: Houston Harte University Center
Address: 1910 Rosemont, San Angelo, TX
Registration will include a 6' table and two chairs
Deadline to register is September 3, 2021. You can register online by clicking HERE.
If you can't join us for the fair consider posting your position on Handshake.
All off-campus internships and employment opportunities have moved to Handshake - a modern platform that allows you to post your open positions or search for talented students (and alumni). Handshake will be the go-to place for students seeking experience/employment.
If you don't have a Handshake account, start the quick and easy process by clicking HERE.
For more detailed instructions, with included screenshots, you can find those HERE.
The Career Development Department looks forward to assisting you with your recruiting needs. If you have any questions, please contact the Employer Relations Coordinator, Meredith Copeland, at meredith.copeland@angelo.edu.
Starting a Business in San Angelo Guide

The ASU SBDC annually updates the "Starting a Business in San Angelo Guide"  a comprehensive guide and includes plenty of contact information. It also discusses in detail the City's Development Review and Consultation process, among many other valuable insights into starting a business.  SBDC advisors use the Guide when they present the Essential of Starting a Business Seminar and also when working one-on-one with clients wanting to start a business. To view the guide in its entirety, click the blue button below.
Conexion San Angelo Christmas Posada

On December 10, Conexion San Angelo will host their 19th Annual Christmas Posada in honor of Gregorio Gutierrez. The event will take place from 6pm-9pm at the McNease Convention Center, where they will also hold a toy drive, set to kick off on September 15. Click the blue button below to visit their website and view sponsorship opportunities.
Submit Your Chamber Member News
For San Angelo Chamber members only.
For San Angelo Chamber members only. Submissions are limited to four per member, per year; totaling 100 words and a link. If you would like to add a logo, please use the logo upload form field. Member News posts will be published at the descretion of the San Angelo Chamber of Commerce.