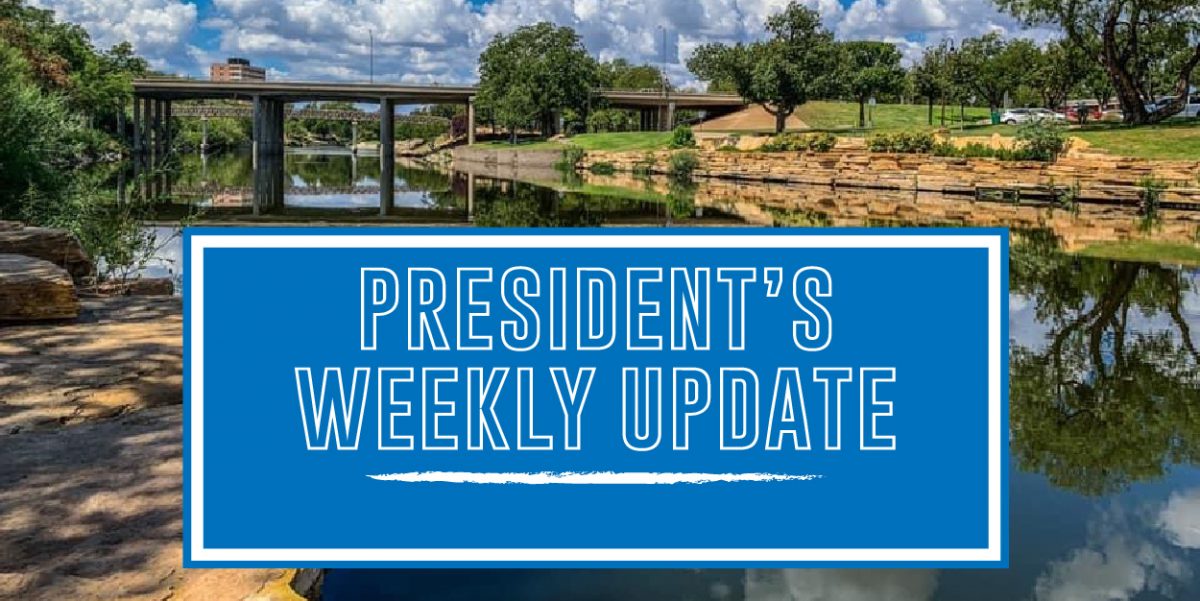 President's Weekly Update: May 5
Members of the San Angelo Chamber of Commerce:
The results are in and we are grateful to all who chose to serve our city by running for city office. We congratulate Mayor Gunter for her re-election. We also congratulate Tom Thompson, SMD 2 and Lucy Gonzales, SMD 4 for their re-elections. We welcome Larry Miller to the City Leadership Team as the new council representative from SMD 6.
We want to give Councilwoman Billie DeWitt our heartiest thanks for her great service to SMD 6.   Thanks so much for the great support you gave to the chamber of commerce and to the business community of San Angelo. We wish you all the best, always!
The Chamber LOVES Angelo State University. Graduation is coming up with various commencement ceremonies being held on the 14th and 15th of May. We will see lots of Ram Families in our town so let's make everyone feel welcome and lets all show our support for our great university by proudly displaying the Angelo State flag. Flags are available at the Chamber for FREE. Let's turn San Angelo Blue and Gold for Graduation!
As you all know, we typically host Goodfellow Appreciation Day every year to celebrate our community's appreciation for the service Goodfellow Air Force Base provides. Because we were unable to host our traditional event, we created the Goodfellow Appreciation Day Savings Pass. This pass provides an opportunity for businesses in the community to show their appreciation to our Goodfellow friends by offering military-exclusive specials on Armed Forces Day. I'd like to extend a special 'thank you' to participating businesses who are helping us honor our military. We are very excited about this new format and are hopeful that this might lead to something even greater in the future.
I want to remind everyone that our new airline service with United Airlines has begun offering twice daily service to Houston! Bookings are available now on United.com. Book your travel today!
Finally, we have a great calendar of activities planned, so visit our new and improved website at www.sanangelo.org often as we are continually providing updates.
On behalf of our incredible Chamber staff and Board of Directors, we thank you for your membership and contribution to the success of our community.  Have a great week!
Stay safe and keep well. We deeply appreciate you all.