COVID-19 Economic Recovery Plan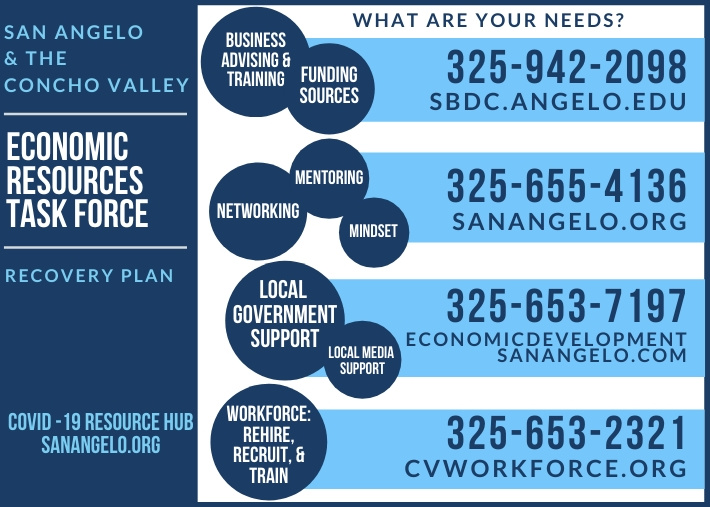 The San Angelo Chamber of Commerce and its fellow community leaders are dedicated to reviving our economy following the impact of COVID-19 on our community. This plan is to bring together economic development partners in San Angelo to address the challenges businesses will face throughout the recovery process. See below for important numbers and additional recovery resources and tools.
What Are Your Business's Needs?
Business Advising & Training, Funding Sources

Networking, Mentoring & Mindset


Local Government Support & Local Media Support


Workforce: Rehire, Recruit & Train


Economic Recovery Resources and Guides for Businesses