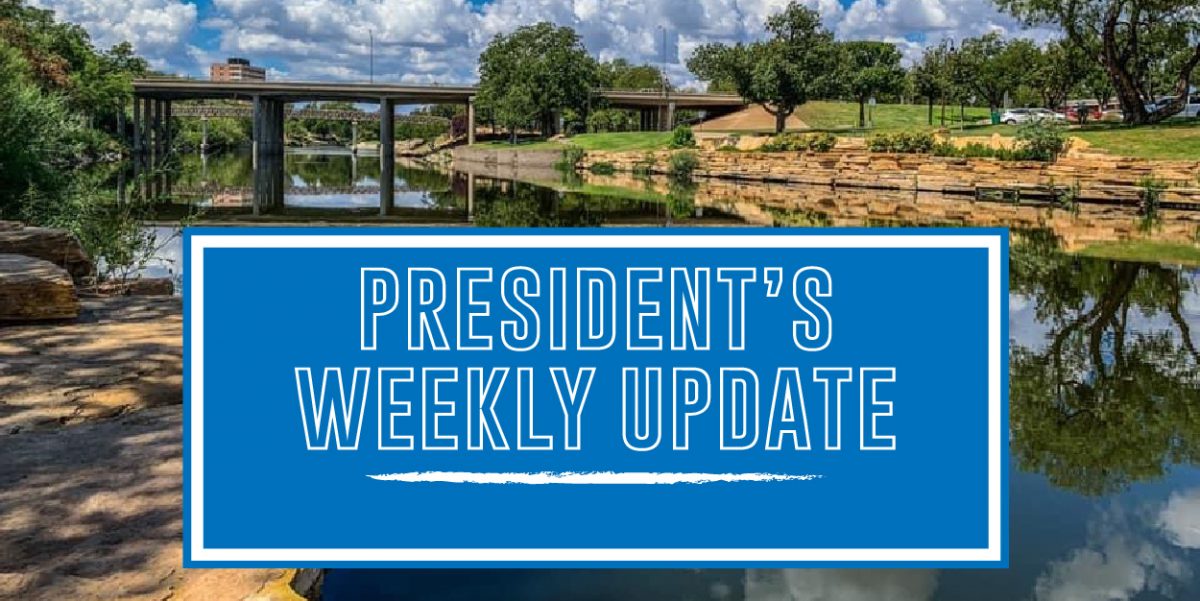 President's Weekly Update: August 25
Members of the San Angelo Chamber of Commerce:
We hope that you all are having a great week. There is lots going on at the Chamber so let me fill you in on what's happening:
We are still taking applications for the upcoming Leadership San Angelo class. Leadership San Angelo is a program of education and networking that affords class members the opportunity to learn about our city and county while becoming a part of an alumni organization consisting of hundreds of community leaders. Class size is limited to thirty so get your applications in today. Nomination forms are available on the Chamber website, www.sanangelo.org.
Fun was had by all at our August Business at Happy Hour yesterday and want to thank the Adult Literacy Center of the Concho Valley for hosting this month's event. Approximately 28,000 people, or one person in every five, cannot read or understand written information. The Adult Literacy Center is working to bring the ability to read to this population. They also provide GED preparation courses and English as a Second Language (ESL) tutoring. Thanks for the great work to do to make our community an even better place!
Registration is open for next month's Chamber Membership Luncheon. September's luncheon will be at the historic Cactus Hotel on Tuesday, September 14, and will feature State Representative Darby as the keynote speaker. Representative Darby will be providing an update of happenings at the Texas State Legislature. In a year that has brought a great deal of political turmoil, it is particularly important that our membership is up to date with the latest developments from Austin. Make sure you register early for this important event by visiting www.sanangelo.org.
We had an overwhelming response to our appeal for submissions for the upcoming 20 Under 40 Award's Celebration and we thank everyone who took the time and made the effort to offer their recommendations. We had a total of 60 submissions for this prestigious award and are in the process of evaluating the applications. We will be announcing the 20 award winners for 2021 very soon, so stay tuned for further information!
The Chamber's Convention and Visitor's Bureau (CVB) is offering a special offer to our out-of-town visitors. The San Angelo Savings Pass affords special discounts offered by our local businesses to those visiting our community.  If you have visiting colleagues, friends, or family, have them take advantage of many outstanding offers by downloading the savings pass at www.discoversanangelo.com.
Finally, we have a great calendar of activities planned so visit our new and improved website at www.sanangelo.org often as we are continually providing updates. We greatly appreciate you all and hope you have a fantastic week!