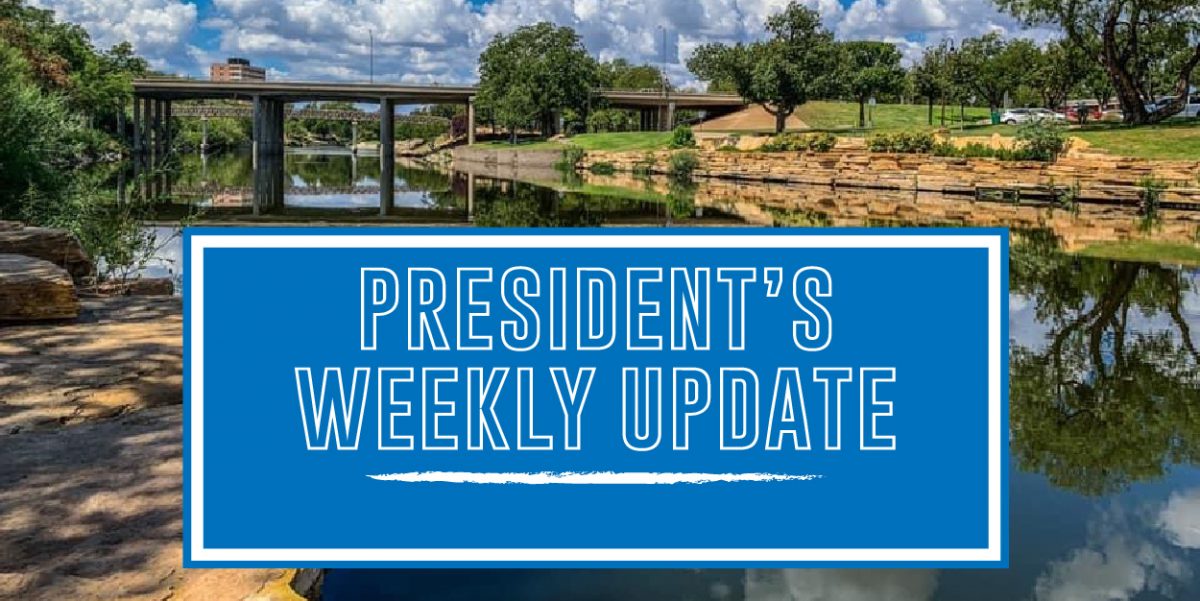 President's Weekly Update: August 18
Members of the San Angelo Chamber of Commerce:
We have been seeing a great deal of sobering news these days. Global issues, national turmoil and disunity at the state level can make one feel discouraged. This is all understandable. We are living in a very complicated and challenging time. When I feel discouraged, I redirect my focus to the many blessings that we enjoy by living in San Angelo. The common values that we all share are delivering a prosperous present and are leading us to a successful future.  Lately and with more frequency I'm unplugging the news and spending time enjoying our community. By changing my focus and attention, I'm finding a greater measure of peace, happiness, and gratitude.
The Chamber is pleased to announce a strong alliance with the San Angelo Young Professionals. The Young Professionals of San Angelo (YPSA) will be having their monthly mixer today, Thursday, August 19 at 5:30 PM at the Raw 1899 wine and beer lounge. If you are a young professional and want to meet a great group of folks you are warmly invited! Neither Chamber nor YPSA membership is required to attend the mixer. Learn more about the Young Professionals of San Angelo by visiting https://www.sanangelo.org/programs/ypsa/.
The Chamber's Convention and Visitor's Bureau (CVB) is offering a special offer to our out-of-town visitors.  The San Angelo Savings Pass affords special discounts offered by our local businesses to those visiting our community.  If you have visiting colleagues, friends or family, have them take advantage of many outstanding offers by downloading the savings pass by clicking HERE.
We are taking applications for the upcoming Leadership San Angelo class. Leadership San Angelo is a program of education and networking that affords class members the opportunity to learn about our city and county while becoming a part of an alumni organization consisting of hundreds of community leaders. Class size is limited to thirty so get your applications in today. Application forms are available on the Chamber website, www.sanangelo.org.
The Chamber's monthly Business at Happy Hour events are a great way to meet new people and to see old friends.  Our happy hour events are typically on the fourth Tuesday of the month and August's Business at Happy Hour will be on the 24th of August at 5PM.  This month's event will be hosted by the Adult Literacy Council of the Concho Valley and sponsored by A-B Distributing. The Adult Literacy Council is located at 58 East 6th Street.  Put it on your calendar now!  We will have food, fun, drinks, and prizes so please come by and bring a friend!
Finally, we have a great calendar of activities planned so visit our new and improved website at www.sanangelo.org often as we are continually providing updates. We greatly appreciate you all and hope you have a fantastic week!
Walt Koenig
President and CEO
San Angelo Chamber of Commerce
walt@sanangelo.org