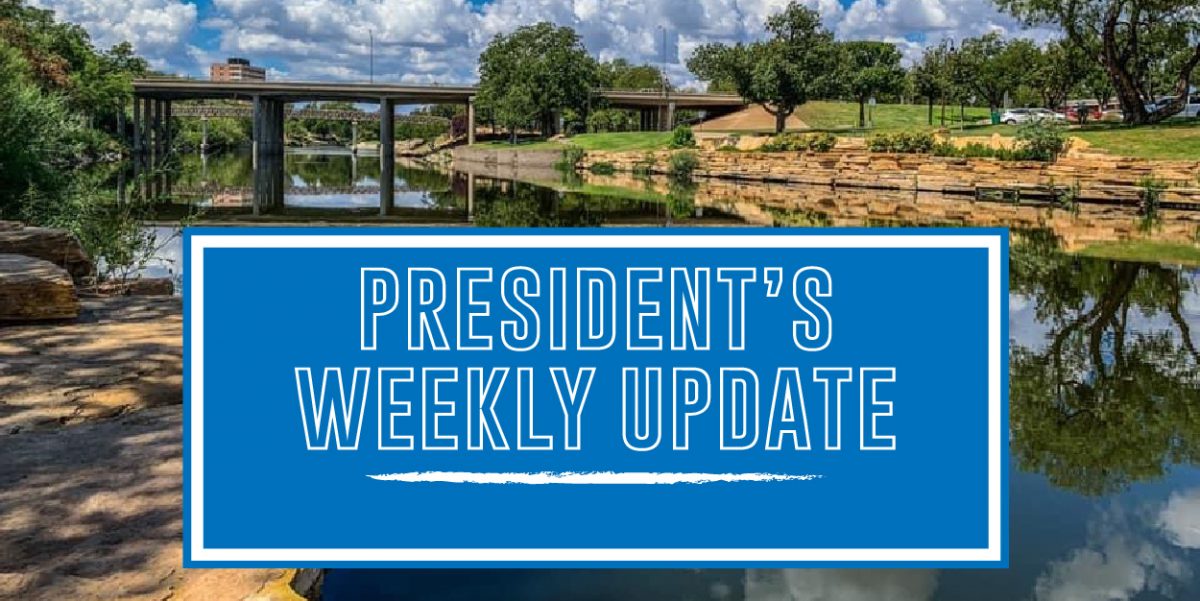 President's Weekly Update: August 4
Members of the San Angelo Chamber of Commerce:
The 17th Annual West Texas Legislative Summit is now in the history books, and we couldn't be happier with the outcome.   We are so grateful to all who worked so hard to make this event such a great success.  The event committee, the chamber staff, all the delegates, officials, and panelists, over 50 sponsors and hundreds of attendees from all over Texas and beyond made this Summit one of the best ever.  All of those visiting our community for the summit were also able to see how fantastic San Angelo really is.
Congressman August Pfluger, State Senator Charles Perry and State Representative Drew Darby co-hosted this year's summit.  The program included expert panelists who address key issues in transportation, infrastructure, trade, energy, water, agriculture, and education.   10 Congressmen from the Texas Delegation of the House of Representatives both served as panelists and actively interacted with all summit attendees.
The San Angelo Area Chamber of Commerce is proud to provide the platform for this meaningful collaboration between industry experts, elected officials and the business community. As a nation we are facing significant challenges and it's clear that with our resources, work ethic and community values that West Texas will play a key role in leading our nation to security and prosperity.  Planning for the 2022 summit is already underway.
The applications for the 20 under 40 awards program are rolling in.  The deadline for applications is 11 August so it's time to get your recommendations in TODAY.  Nomination forms are available on the Chamber website or at the chamber. The awards banquet will be in October and sponsorship opportunities are available.
We are also taking applications for the upcoming Leadership San Angelo class.  Leadership San Angelo is a program of education and networking that affords class members the opportunity to learn about our city and county while becoming a part of an alumni organization consisting of hundreds of community leaders.
Finally, we have a great calendar of activities planned so visit our new and improved website at www.sanangelo.org often as we are continually providing updates.   We appreciate you all greatly and are pleased to see our numbers continue to climb.  If you know of anyone who is interested in joining our chamber family let us know.  We will certainly make them feel welcome!
Walt