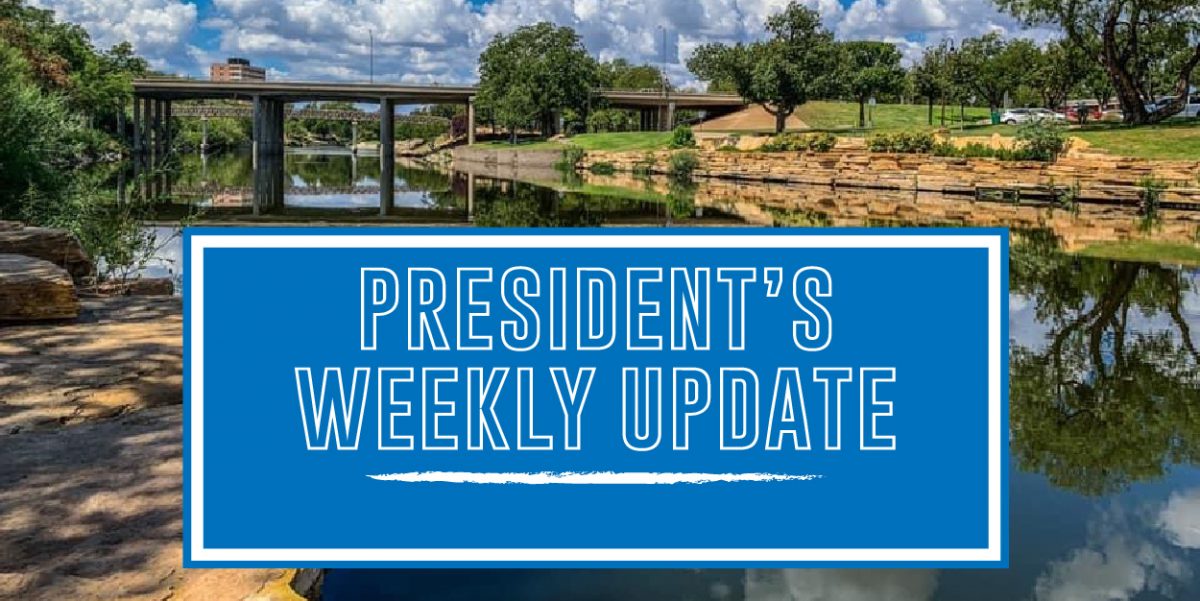 President's Weekly Update: June 18
Members of the San Angelo Chamber of Commerce:
I may sound like a broken record but…we are continuing to win in San Angelo! I am very proud to report that San Angelo was selected as the Visual Arts Capital of Texas! Governor Abbott signed the declaration this week. This 10-year designation recognized San Angelo, Texas as being a center of excellence in the visual arts. Our fantastic museums, galleries and Art in Uncommon Places sets us apart from the rest.   The visual arts in our community not only provide all of us with a great quality of life but they are also a strong draw for tourism. Kudos to Diann Bayes, head of the Convention and Visitor's Bureau (CVB), for making this happen!
There is more good news on the economic front. June's sales tax revenue report is in and again we are showing impressive results in our local economy. June's number showed a 26.5% increase over June of 2020 and an over 20% increase over June of 2019. Let's all continue to work together to sustain this fantastic performance by shopping and dining locally.
The referral process for the 20 Under 40 awards program will commence next week. This event recognizes those younger members of our community who are outstanding professionals, leaders and contributors to San Angelo. Nomination forms will be available on the Chamber website or at the Chamber, located at 418 West Avenue B. The awards banquet will be in October and sponsorship opportunities are available. Help us recognize the best and the brightest of the under 40 crowd by nominating a stand-out young professional.
Registration is open and sponsorship opportunities are still available for the West Texas Legislative Summit. Our 2021 theme is appropriately "Beyond COVID-19". The West Texas Legislative Summit is an event that brings together hundreds of elected officials and business professionals from across West Texas. This year's topics will include critical infrastructure, education, agriculture and trade, transportation, pipelines and ports. The dates for this year's summit are August 3 and 4. Find out more at www.sanangelo.org/wtls.
With things getting back to normal many of you are thinking of traveling again. I want to remind everyone that our new airline service with United Air Lines offering twice daily flights to Houston has begun!  Bookings are available now on www.united.com. Book your travel today!
Finally, we have a great calendar of activities planned so visit our new and improved website at www.sanangelo.org often as we are continually providing updates. On behalf of our incredible chamber staff and board of directors we thank you for your membership and contribution to the success of our community. Have a great week!
Have a great week!
Walt Koenig
President and CEO
San Angelo Chamber of Commerce
Personal Cell: (321) 474-1332